Press
What did they say?
What they did for the previous movies?
15.02.2015
Interview with the director
This text will be replaced
---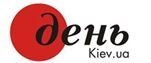 29.04.2015

MONTREAL AWARDED 'THE VISITOR' WILL BE COMPETING THIS TIME IN HAIFA
'THE VISITOR' IS THE ONLY MOVIE COMPETING FROM TURKEY'...
Director Mehmet Eryilmaz talks about The Visitor, his film in Montreal World Competition
Award-winning movie 'The Visitor' to represent Turkey in Haifa
Has been chosen for the main competition at this year's...